Books by L. Rowyn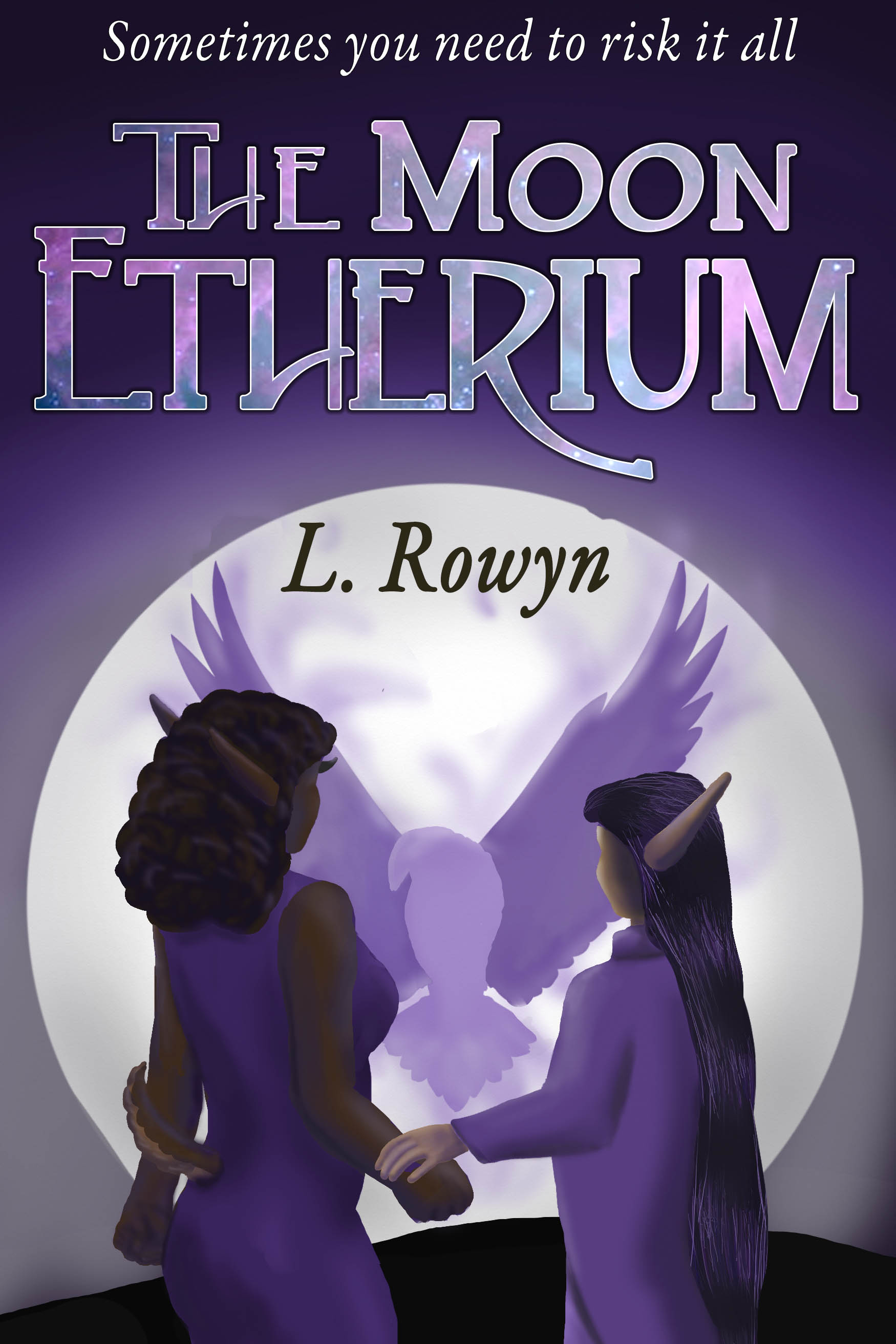 The Moon Etherium
A prince of the Sun Etherium, Mirohirokon has everything: immortality, invulnerability, and the aetheric power to be anything he desires, to satisfy almost any desire. But the one thing aether cannot give him is his father's freedom. For a chance to win that, he will risk everything.
Sick of the petty, twisted politics of the Moon Etherium, Ardent quit it for a simpler life. Yet when Miro seeks her aid to rescue his father, she realizes that far more is at stake than one man's life. Duty-bound, she returns.
But to save their world, must they sacrifice their love?
Heterosexual Sex
Some violence
Buy The Moon Etherium at:
---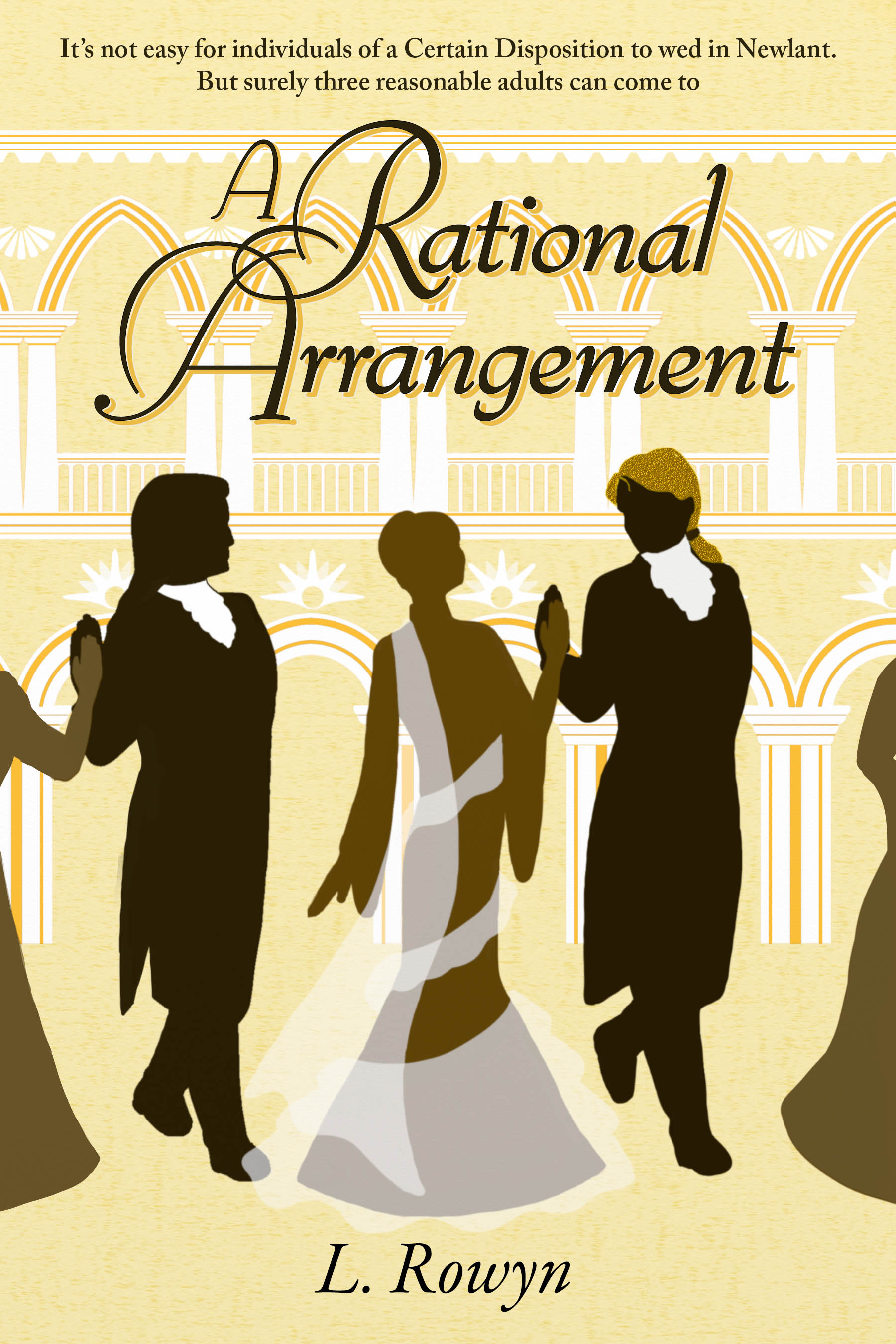 "But these are vital aspects of marriage. If one cannot discuss them, what's the use in meeting at all? It's like trying to decide what you'll have for dinner without mentioning food."
Wisteria Vasilver does wish to marry. Truly. But though she lives in Paradise, arranging a match is full of traps and pitfalls for the unwary ... or perhaps just for her.
Nikola Striker, Lord of Fireholt, expects he'll wed -- someday. But not now, and never to a rich icicle of a woman like Miss Vasilver. No matter how much his parents might want the match, or his house might need her dowry. Besides, he has his own problems -- most of them people who need his help as a mind-healer.
Lord Justin Comfrey, Viscount of Comfrey, would be more than happy to help Striker with his financial troubles, and not just to ensure that Miss Vasilver's dowry doesn't tempt Striker into marriage. If only he could find some way to make his proud, stubborn friend accept the money!
Can three people of such different temperaments ever find their way to a more perfect Paradise?
Gay Sex
Straight Sex
Gay & Straight Sex at the same time
Not nearly as much sex as the above notes might make you think
A few scenes of violence
Brief scene of torture
A lot more explicit conversations about emotions and relationships
Characters who really need to have those conversations and avoid having them for too long
Buy A Rational Arrangement at:
A Rational Arrangement is serialized on rowyn.livejournal.com from May 2015 through March 2016. It's also available in serial form at rationalarrangement.com.
---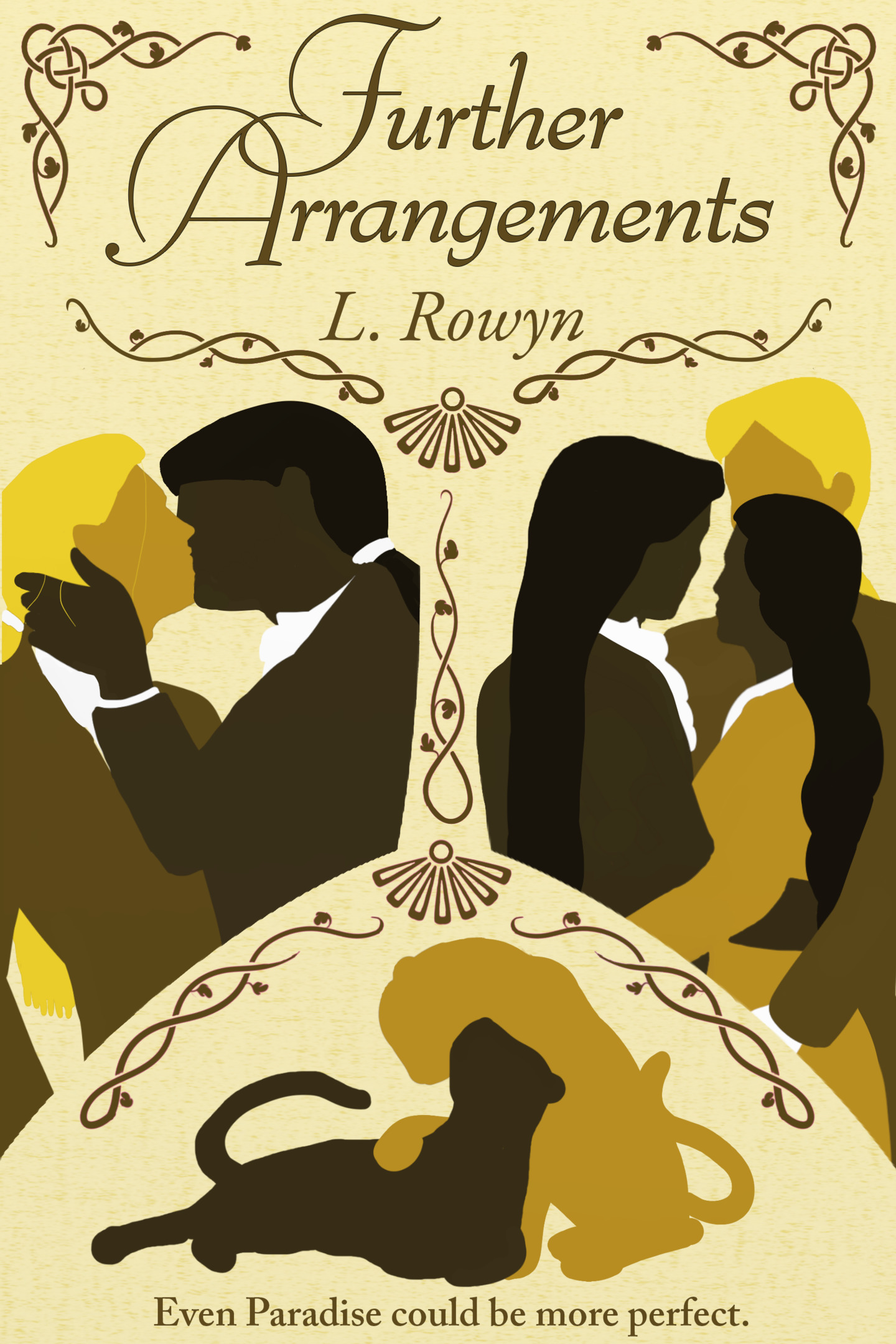 A Prequel, a Sequel, and a Parallel:
Three novellas set in the world of A Rational Arrangement
"His Angel": Lord Justin Comfrey is not in the habit of molesting the help. But when his host assigns an angelic young man to attend to Comfrey's every need, that resolve is sorely tested.
"Inconceivable": When Wisteria has trouble conceiving a child with her husband, Nikola Striker, it only makes sense to them to ask their secret husband for help. But to Justin, the question is not so simple.
"A Regular Hero": Callie strikes sparks with the handsome warcat Anthser, but she's a competitive racer and he serves the Blessed Lord Nikola. She wants more from her life than to be the second most important person in his. Must one of them give up their life's dream to be the other's mate?
Gay Sex
Straight Sex
Gay & Straight Sex at the same time
Not nearly as much sex as the above notes might make you think
Characters frankly discussing their feelings and relationships
Characters avoiding those kinds of conversation, usually to their detriment
Buy Further Arrangements at: